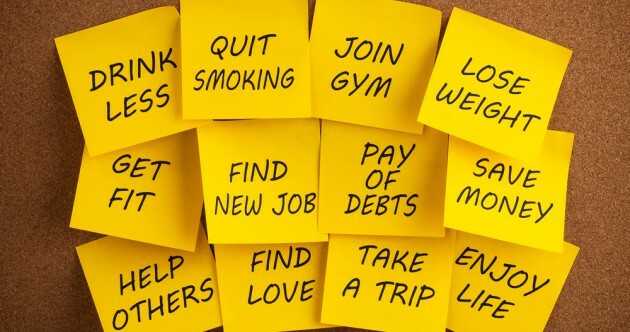 It's that time of year again where people make resolutions to start the new year, most will not be kept past the first week, which is one reason that I typically do not make resolutions at the beginning of the new year. Most people make resolutions with wishful thinking that the new year will be different from the previous year because this time they really "mean" it; but most people would be wrong and only realize that in December when they see they have failed, again. I bet the majority of people cannot even remember their new years resolutions by summer.
There is nothing wrong with having resolutions at the beginning of the year, but we are foolish to think that anything will be different the first week of January from the last week of December based on writing down a list alone. Rather than having the resolutions that we cannot remember the first week of February, we should put in place a pattern of life that we desire or attain to live the next year. My suggestion is to make this pattern of life something that is within a reachable goal that you may already obtain partially, but want to obtain fully.
For example, I want to maintain the 30 pounds of weight I lost in 2015, but desiring it alone will not make it happen. I know how I lost the weight in the first place, and although I splurged during the holidays, I know how to keep it off.
How is it attainable? Through a purpose, goal, and action plan. The purpose in my case is to live a healthier lifestyle. My goal is to maintain the weight loss. And my plan of action is to continue to eat healthier, limit my sugar and calorie intake, and exercise on a regular basis. Notice that my plan is attainable because it is realistic and reachable, not unrealistic such as becoming a vegan and exercising everyday for an hour.
What I have come to learn is that
what you do at the beginning of the year sets the tone for the rest of the year.
This holds true in all matters of life, spiritual included.
It's time to set the traditional resolutions at the beginning of the year down and instead remember that you are setting yourself up for the rest of the year. If you set yourself up realistically then you will likely have more success at whatever it is that you are trying to attain. Sure, it will be hard work whether you are trying to lose weight or read the entire Bible for the first time this year, but by setting up an attainable pattern now puts you ahead of the game. Another important component that most of us leave out is having someone to help us reach these goals. This could be a spouse, a friend, or a life coach. The point, have someone in your life that can give you encouragement and accountability to actually attain those goals within your lifestyle change.